Oakland & Surrounding Area: PRICE INDEX FORECAST
Are home values going up or down in Oakland & surrounding area? Check out the forecasted cumulative returns over the next 3 years.

In a discussion with an investor. He said the real estate market was due for a correction. He didn't want to offer the asking price on a triplex in San Francisco on Judah St. He asked me what I thought. "I think the market is still going up, and I don't see any changes for the rest of the year."
Will it continue to go up? We shall see. Of course, properties that are overpriced aren't selling.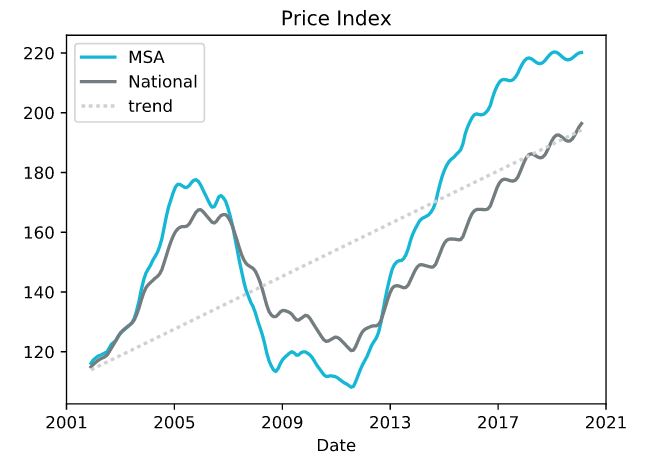 MSA (Metropolitan Statistical Area




*Posting originally appeared on www.eastbaybetterhomes.info